Blog
Effect on Windows 7 Due to Windows 10
Users who are still on Windows 7 should already know that Microsoft will bring support for the operating system by January 2020, but if they don't do all the updates, especially March 2019, that support may end sooner than expected. This is because the update will bring changes to the update code that will make it mandatory to receive the next patches. Microsoft has announced a security patch for Windows 7 to be released in March and will bring a change in the way code is handled. That's because updates will only use the SHA-2 hash algorithm to authenticate patches and ensure they come directly from Microsoft. Currently, the operating system works with dual authentication, with SHA-1 and SHA-2 algorithms, but to align with industry standards, Microsoft has opted to make the most secure version unique.
The "death" of Windows 7 is already set for January 14, 2020, when Microsoft ceases to support – and of course expects many people who have not yet migrated to make the transition to Windows 10 . Gradually applications will cease to function in their full form and now one of the platform's primary programs no longer offers one of its core tools. For this, the March update should bring most of the base change so that upcoming updates, all fully SHA-2, will work as normal. Therefore, if the March patch is not installed, then Windows 7 will not be able to take advantage of the latest months of security updates. Microsoft said consumers using Windows 7 Service Pack 1 will have until July 16 to update their computers so they won't run out of upcoming updates.
Windows Media Center also stops displaying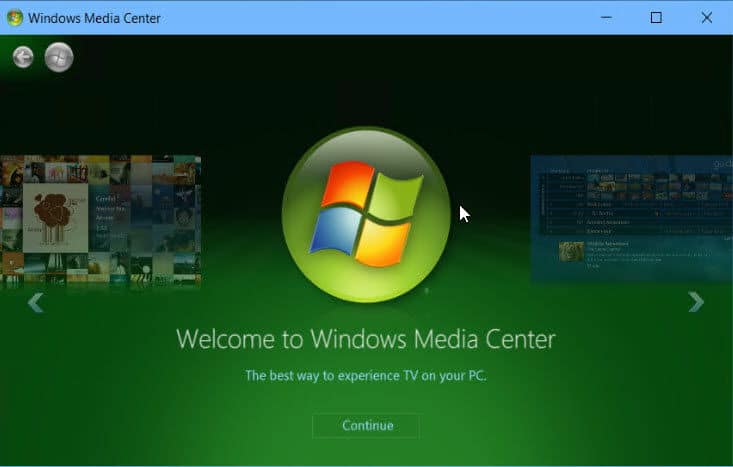 Windows Media Player and Windows Media Center (also in  Windows 8 and Windows 8.1) will no longer display metadata that brings information such as title, genre, and artists to the songs and director, actors, cover, and TV guide for movies. That is, data that has not been downloaded to your machine will no longer update the content descriptions. The change does not affect any other functionality, such as playback, collection browsing, media streaming, and so on. "Only minor features that require downloading new metadata are potentially affected," Redmond's company said in a statement. To continue to have access to this, you will need to use some alternative, such as  5KPlayer (a UHD video player that downloads, streams and allows you to get information from the selected media) or VCL Media Player. Utility "scrapping" can continue, precisely to force users to swap the OS for Windows 10 or other options. There is not yet a specific date for Windows Media Player metadata to start "disappearing" in Windows 7, but it could happen very soon.
Microsoft applications
As there is no definitive solution, Microsoft, through its channels of communication with users, technical teams and several other professionals, researching, simulating and as success occurs, sharing solutions that allow the restoration of the update service, which does not affect it. only Windows but all Microsoft applications that use this type of service are affected when it stops working properly. The article aims to present some of the most common solutions among the most used, still contemplating Windows 7 that even after the official support, its update channels are still available for those wishing to have a matrix installation until when they can or have as sole option to migrate to the latest version of Windows.